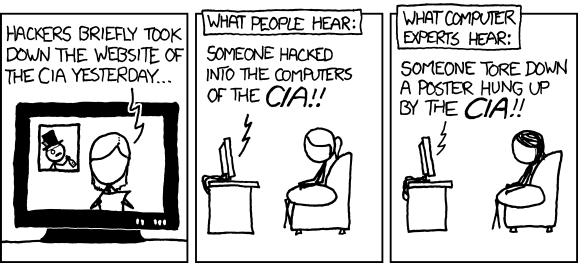 CIA
(alt-text)
It was their main recruiting poster, hung nearly ten feet up a wall! This means the hackers have LADDER technology! Are we headed for a future where everyone has to pay $50 for one of those locked plexiglass poster covers? More after the break ...
Still mourning the demise of Google Reader? You can
sign up to get new comics delivered by email
here
.