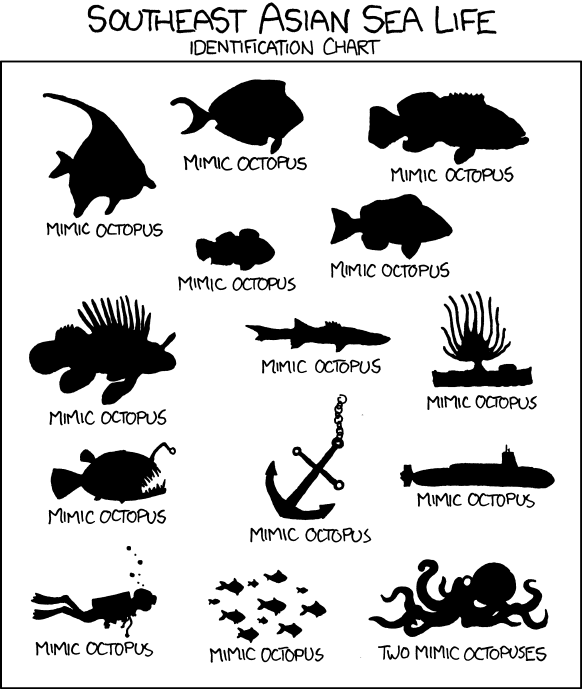 Mimic Octopus
(alt-text)
Even if the dictionaries are starting to give in, I refuse to accept 'octopi' as a word mainly because--I'm not making this up--there's a really satisfying climactic scene in the Orson Scott Card horror novel 'Lost Boys' which hinges on it being an incorrect pluralization.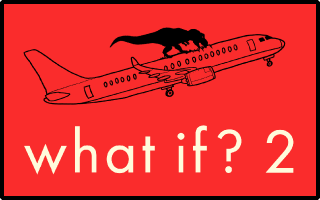 What If? 2: Additional Serious Scientific Answers to Absurd Hypothetical Questions
comes out 9/13. Preorder
here!