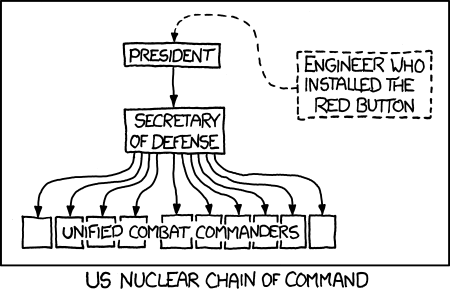 Chain of Command
(alt-text)
Themistocles said his infant son ruled all Greece -- "Athens rules all Greece; I control Athens; my wife controls me; and my infant son controls her." Thus, nowadays the world is controlled by whoever buys advertising time on Dora the Explorer.
Still mourning the demise of Google Reader? You can
sign up to get new comics delivered by email
here
.