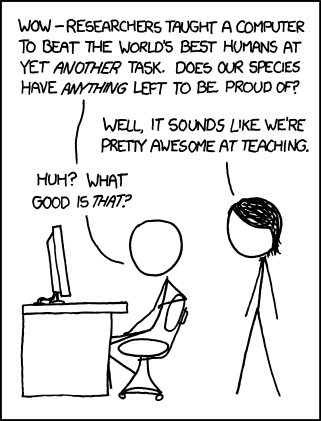 Progeny
(alt-text)
I tell my children 'it's not whether you win or lose, it's how you play the game.' I'm trying to take the edge off their competitive drive to ensure that I can always beat them.
Still mourning the demise of Google Reader? You can
sign up to get new comics delivered by email
here
.