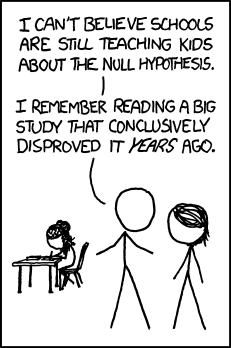 Null Hypothesis
(alt-text)
Hell, my eighth grade science class managed to conclusively reject it just based on a classroom experiment. It's pretty sad to hear about million-dollar research teams who can't even manage that.
Still mourning the demise of Google Reader? You can
sign up to get new comics delivered by email
here
.