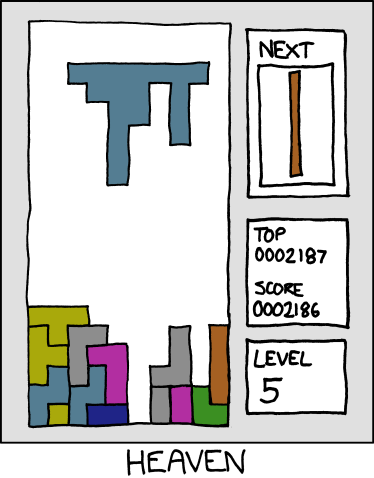 Heaven
(alt-text)
If you've never had sex, this is what it feels like. Complete with the brief feeling of satisfaction, followed by ennui, followed by getting bored and trying to make it happen again.
Still mourning the demise of Google Reader? You can
sign up to get new comics delivered by email
here
.