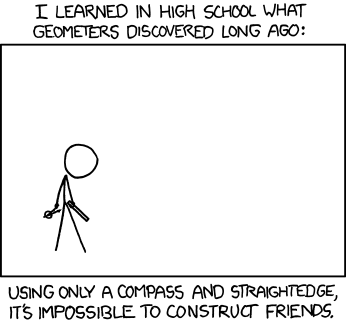 Compass and Straightedge
(alt-text)
The Greeks long suspected this, but it wasn't until April 12th of 1882 that Ferdinand von Lindemann conclusively proved it when he constructed himself the most awesome birthday party possible and nobody showed up.
Still mourning the demise of Google Reader? You can
sign up to get new comics delivered by email
here
.