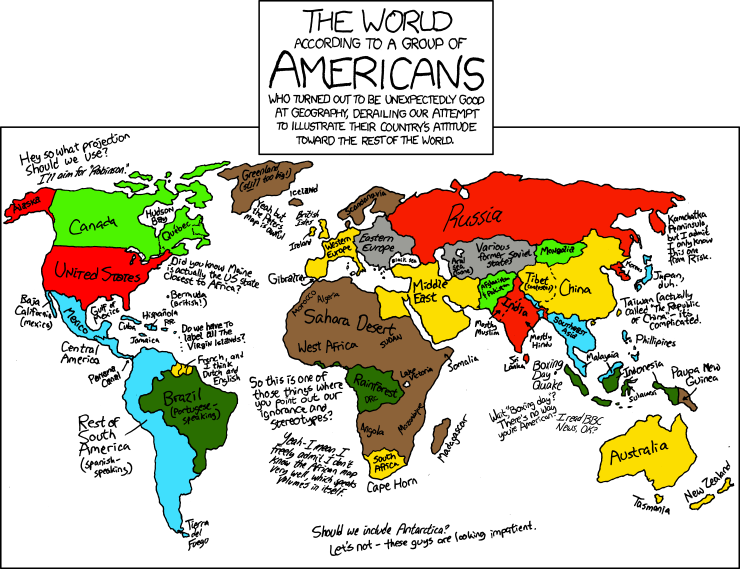 World According to Americans
(alt-text)
It's not our fault we caught a group on their way home from a geography bee. And they taught us that Uzbekistan is one of the world's two doubly-landlocked countries!
Still mourning the demise of Google Reader? You can
sign up to get new comics delivered by email
here
.