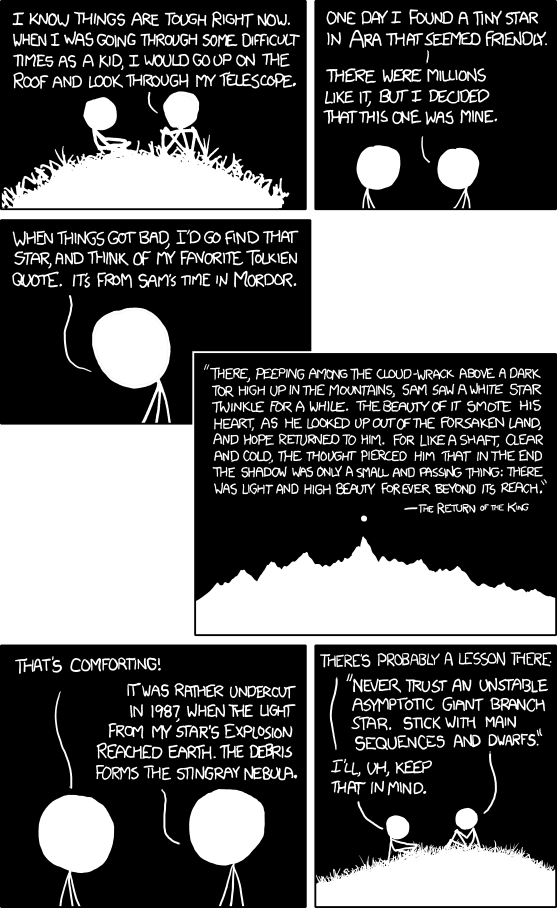 Stingray Nebula
(alt-text)
Eärendil will patrol the walls of night only until the sun reaches red giant stage, engulfing the Morning Star on his brow. Light and high beauty are passing things as well.
Still mourning the demise of Google Reader? You can
sign up to get new comics delivered by email
here
.