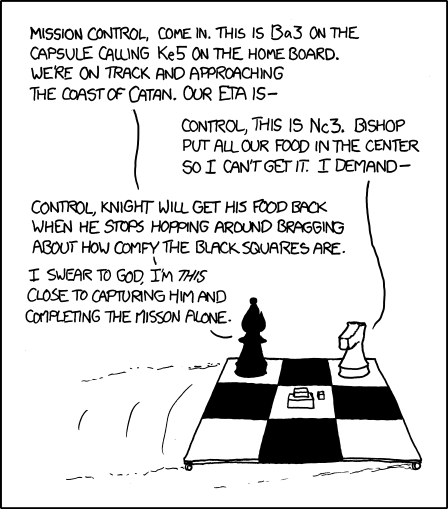 Explorers
(alt-text)
We're going to have to work together to get over our hangups if we're going to learn to move on Catan's hexagonal grid. It's bad enough that we lost our crew of pawns when we passed within firing range of Battleship.
Still mourning the demise of Google Reader? You can
sign up to get new comics delivered by email
here
.