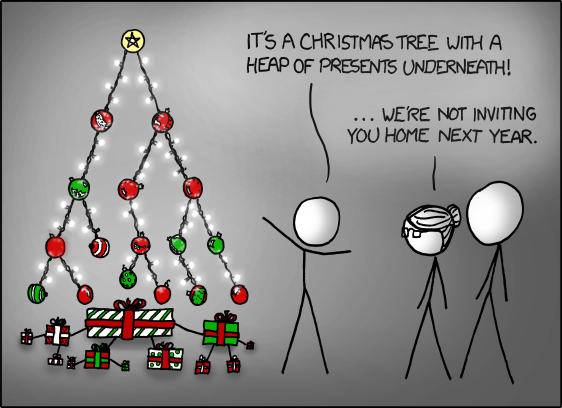 Tree
(alt-text)
Not only is that terrible in general, but you just KNOW Billy's going to open the root present first, and then everyone will have to wait while the heap is rebuilt.
Still mourning the demise of Google Reader? You can
sign up to get new comics delivered by email
here
.