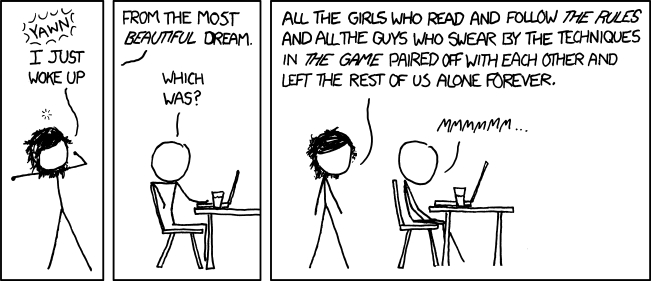 Beautiful Dream
(alt-text)
Lucky. In MY dream, all the people who grew up loving The Giving Tree paired up with all the students who had weird dreams after reading The Metamorphosis. That one was more confusing.
Still mourning the demise of Google Reader? You can
sign up to get new comics delivered by email
here
.