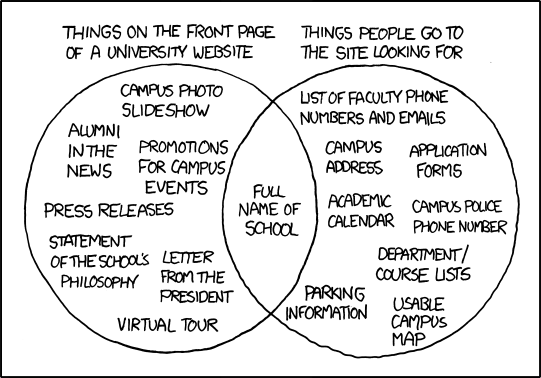 University Website
(alt-text)
People go to the website because they can't wait for the next alumni magazine, right? What do you mean, you want a campus map? One of our students made one as a CS class project back in '01! You can click to zoom and everything!
Still mourning the demise of Google Reader? You can
sign up to get new comics delivered by email
here
.