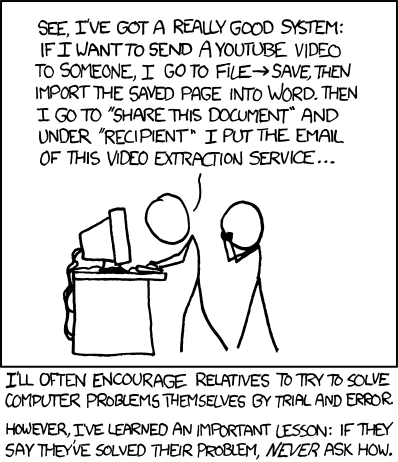 Workaround
(alt-text)
I once worked on a friend's dad's computer. He had the hard drive divided into six partitions, C: through J:, with a 'Documents' directory tree on each one. Each new file appeared to be saved to a partition at random. I knew enough not to ask.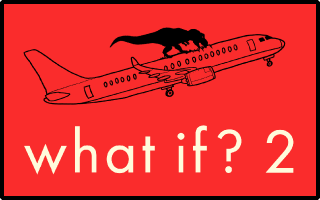 What If? 2: Additional Serious Scientific Answers to Absurd Hypothetical Questions
comes out 9/13. Preorder
here!