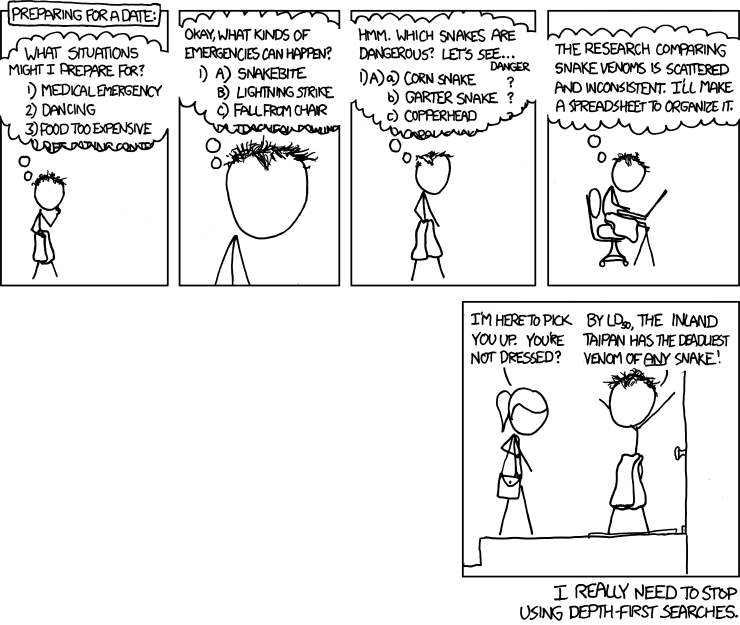 DFS
(alt-text)
A breadth-first search makes a lot of sense for dating in general, actually; it suggests dating a bunch of people casually before getting serious, rather than having a series of five-year relationships one after the other.
Still mourning the demise of Google Reader? You can
sign up to get new comics delivered by email
here
.