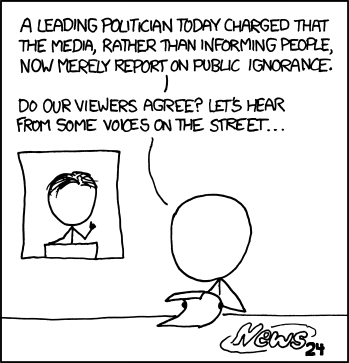 Public Opinion
(alt-text)
News networks giving a greater voice to viewers because the social web is so popular are like a chef on the Titanic who, seeing the looming iceberg and fleeing customers, figures ice is the future and starts making snow cones.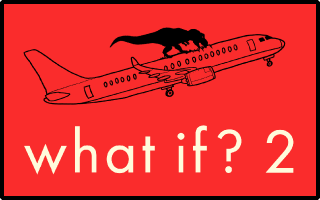 What If? 2: Additional Serious Scientific Answers to Absurd Hypothetical Questions
comes out 9/13. Preorder
here!