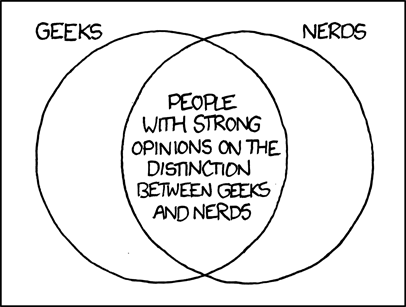 Geeks and Nerds
(alt-text)
The definitions I grew up with were that a geek is someone unusually into something (so you could have computer geeks, baseball geeks, theater geeks, etc) and nerds are (often awkward) science, math, or computer geeks. But definitions vary.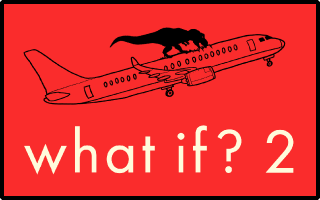 Preorder
What If? 2
(all US preorders eligible) and
enter our contest
for a chance to win a dedicated comic and What If blog post!