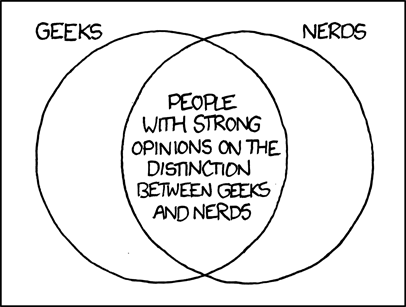 Geeks and Nerds
(alt-text)
The definitions I grew up with were that a geek is someone unusually into something (so you could have computer geeks, baseball geeks, theater geeks, etc) and nerds are (often awkward) science, math, or computer geeks. But definitions vary.
Still mourning the demise of Google Reader? You can
sign up to get new comics delivered by email
here
.