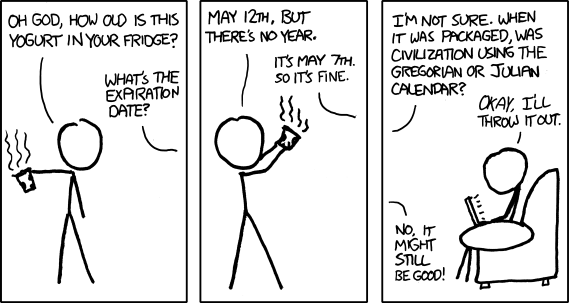 Yogurt
(alt-text)
I am firmly of the opinion that if something doesn't have a year on it, every time the expiration date rolls around it is good again for the two weeks preceding that date.
Still mourning the demise of Google Reader? You can
sign up to get new comics delivered by email
here
.