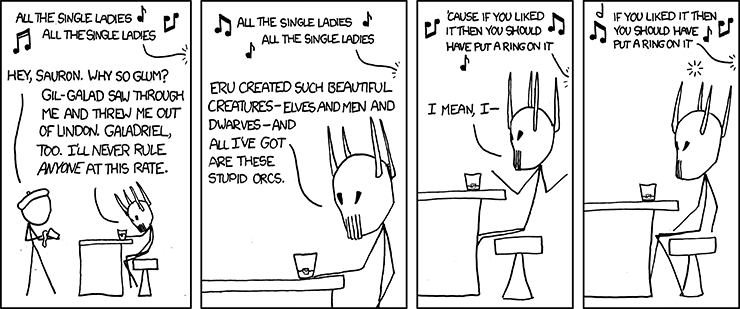 Single Ladies
(alt-text)
Using a ring to bind someone you covet into your dark and twisted world? Wow, just got the subtext there. Also, the apparently eager Beyoncé would've made one badass Nazgȗl.
Still mourning the demise of Google Reader? You can
sign up to get new comics delivered by email
here
.