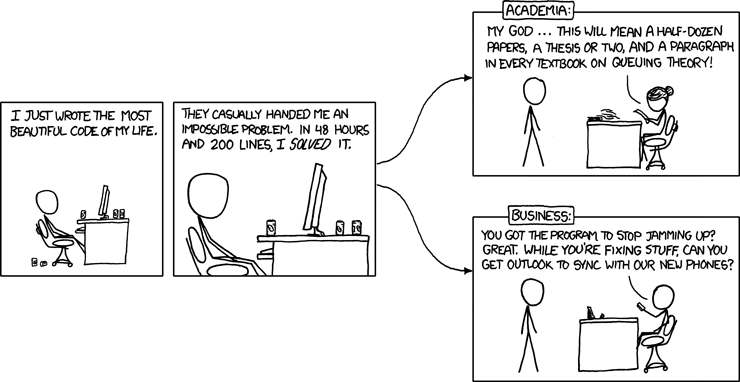 Academia vs. Business
(alt-text)
Some engineer out there has solved P=NP and it's locked up in an electric eggbeater calibration routine. For every 0x5f375a86 we learn about, there are thousands we never see.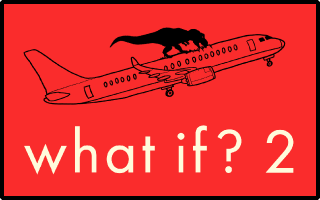 Preorder
What If? 2
(all US preorders eligible) and
enter our contest
for a chance to win a dedicated comic and What If blog post!