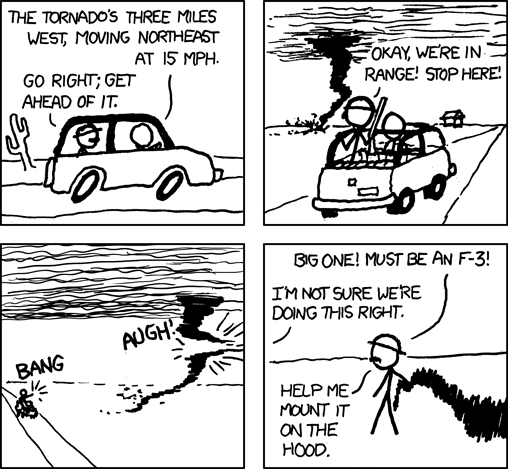 Tornado Hunter
(alt-text)
The Fujita Scale was replaced by the Enhanced Fujita Scale in 2007, but I think 'EF-5' sounds stupid, so I vote we just use the new measurements for assigning numbers but still call them 'F-whatever'.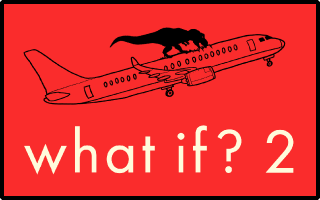 What If? 2: Additional Serious Scientific Answers to Absurd Hypothetical Questions
comes out 9/13. Preorder
here!