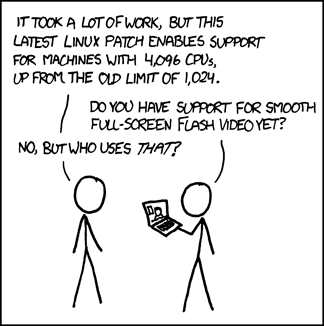 Supported Features
(alt-text)
I hear many of you finally have smooth Flash support, but me and my Intel card are still waiting on a kernel patch somewhere in the pipeline before we can watch Jon Stewart smoothly.
Still mourning the demise of Google Reader? You can
sign up to get new comics delivered by email
here
.