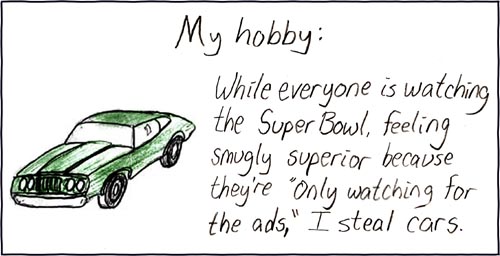 Super Bowl
(alt-text)
The Super Bowl is actually an elaborate ruse, concocted by a shadowy group in the mid sixties for this purpose. The 'watch it for the ads' addition was a master stroke.
Still mourning the demise of Google Reader? You can
sign up to get new comics delivered by email
here
.