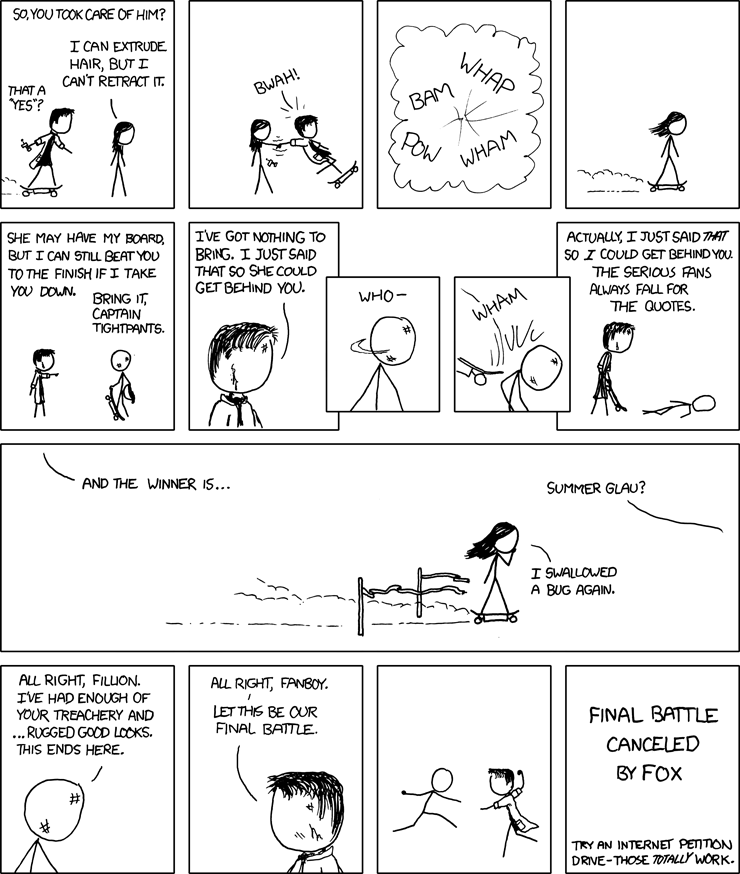 The Race: Part 5
(alt-text)
It was actually canceled because they just noticed he's been naked under that coat the whole time. There's a petition on Facebook to get Fox to un-cancel it, and one on Livejournal to get him to take off the coat.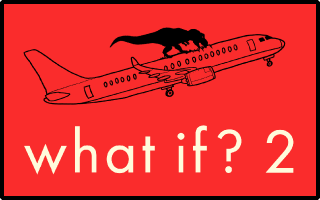 What If? 2: Additional Serious Scientific Answers to Absurd Hypothetical Questions
comes out 9/13. Preorder
here!