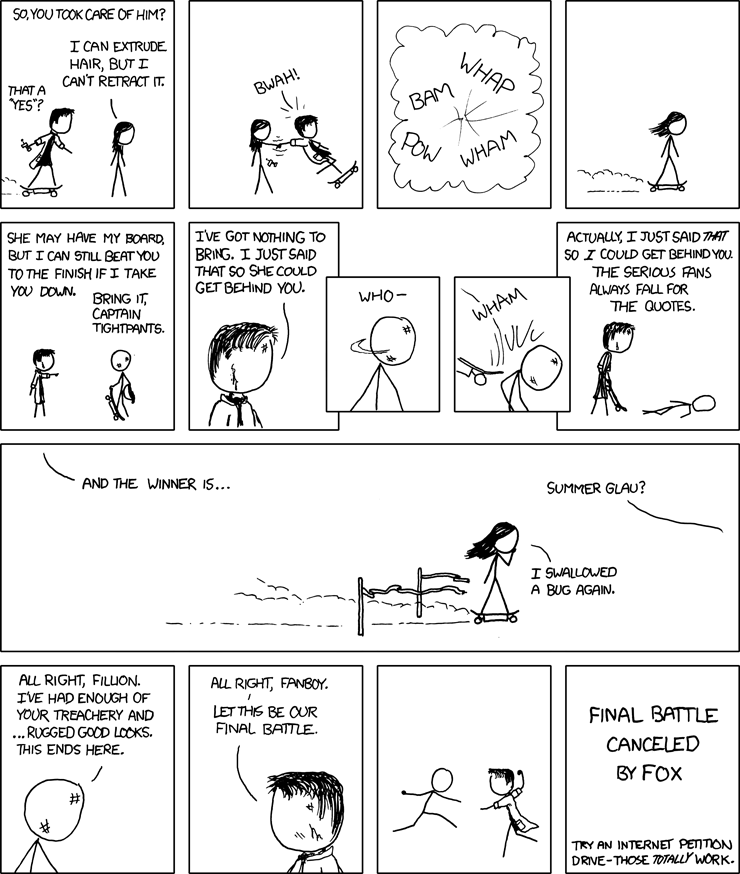 The Race: Part 5
(alt-text)
It was actually canceled because they just noticed he's been naked under that coat the whole time. There's a petition on Facebook to get Fox to un-cancel it, and one on Livejournal to get him to take off the coat.
Still mourning the demise of Google Reader? You can
sign up to get new comics delivered by email
here
.