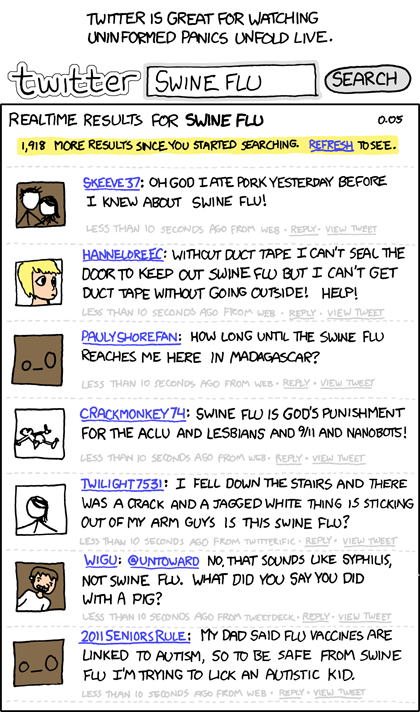 Swine Flu
(alt-text)
Bad flu epidemics can hit young adults hardest because they provoke their powerful immune systems into overreaction, so to stay healthy spend the next few weeks drunk and sleep-deprived to keep yours suppressed.
Still mourning the demise of Google Reader? You can
sign up to get new comics delivered by email
here
.