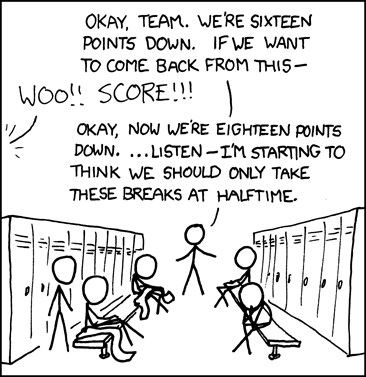 Pep Talk
(alt-text)
Listen! They said a team of chess players coached by someone with no understanding of basketball would never be competitive in the NBA! Well, it turns out they're pretty perceptive.
Still mourning the demise of Google Reader? You can
sign up to get new comics delivered by email
here
.