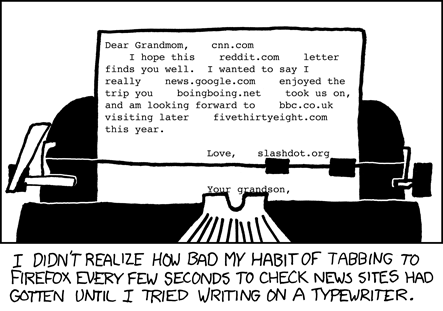 Typewriter
(alt-text)
Somewhere in the world, my actual grandmothers are reading this and angrily exclaiming that I never write even malformed thank-you notes. DEAR GRANDMOMS: I AM SORRY! YOU ARE WONDERFUL PEOPLE AND THANK YOU FOR EVERYTHING. LOVE reddit.com RANDALL.
Still mourning the demise of Google Reader? You can
sign up to get new comics delivered by email
here
.