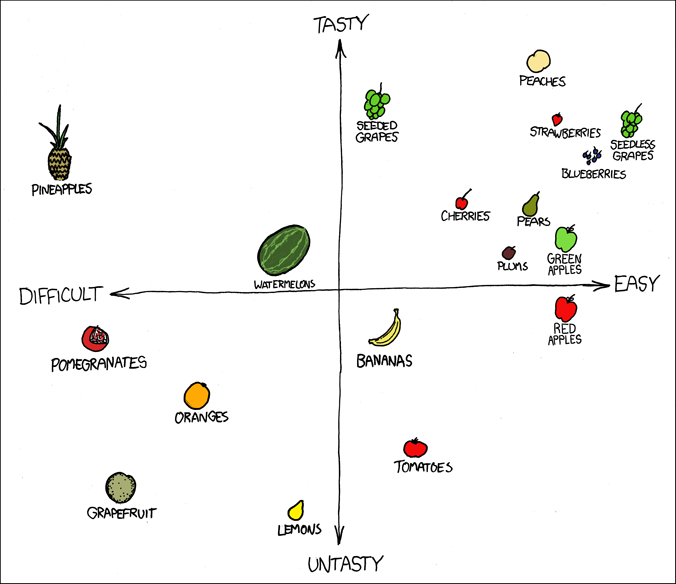 Fuck Grapefruit
(alt-text)
Coconuts are so far down to the left they couldn't be fit on the chart. Ever spent half an hour trying to open a coconut with a rock? Fuck coconuts.
Still mourning the demise of Google Reader? You can
sign up to get new comics delivered by email
here
.