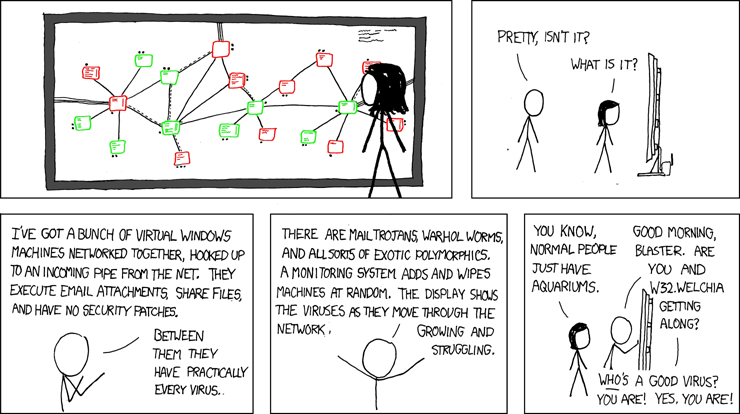 Network
(alt-text)
Viruses so far have been really disappointing on the 'disable the internet' front, and time is running out. When Linux/Mac win in a decade or so the game will be over.
Still mourning the demise of Google Reader? You can
sign up to get new comics delivered by email
here
.