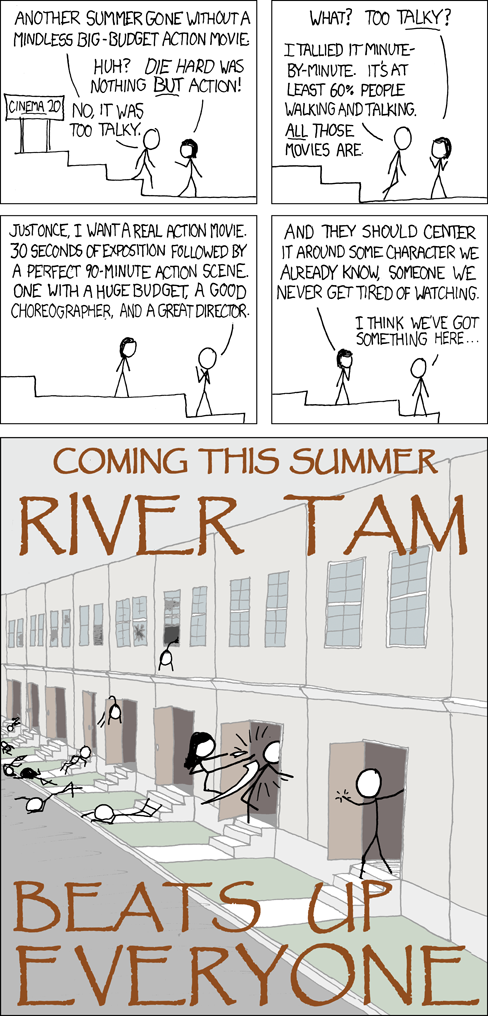 Action Movies
(alt-text)
By my count, only 48 of the 158 minutes in Live Free or Die Hard have action. That's pathetic, guys. Crank is better, but needs a bigger budget and more Summer Glau.
Still mourning the demise of Google Reader? You can
sign up to get new comics delivered by email
here
.