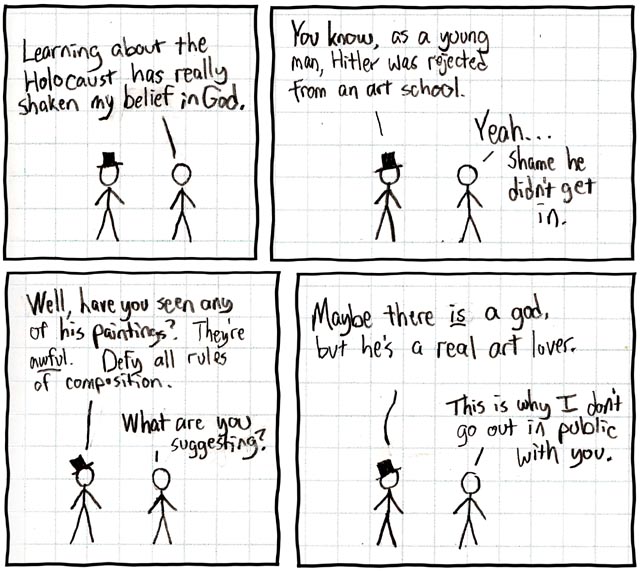 Hitler
(alt-text)
So he's saying that God thought Hitler's art was so bad that the Holocaust was an acceptable alternative. It's no secret that the hat guy is closely based on Aram, from Men in Hats.
Still mourning the demise of Google Reader? You can
sign up to get new comics delivered by email
here
.