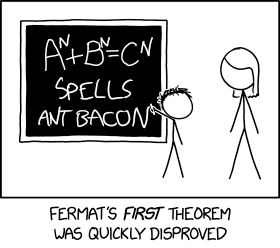 Fermat's First Theorem
(alt-text)
Mathematicians quickly determined that it spells ANT BNECN, an unusual theoretical dish which was not successfully cooked until Andrew Wiles made it for breakfast in the 1990s.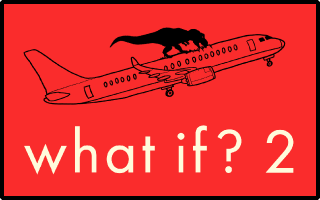 Preorder
What If? 2
(all US preorders eligible) and
enter our contest
for a chance to win a dedicated comic and What If blog post!