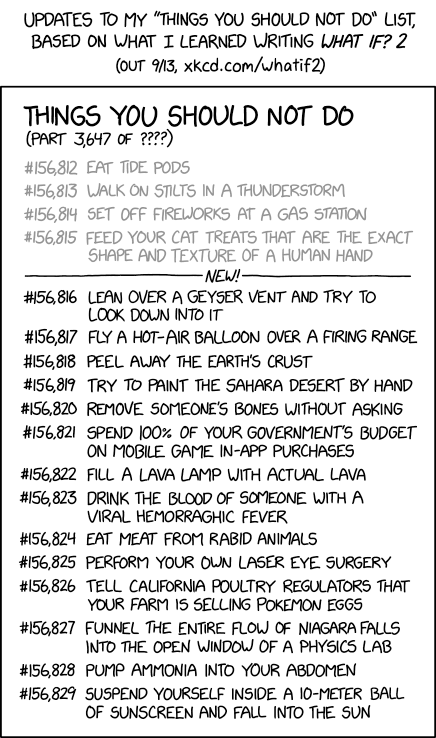 Things You Should Not Do
(alt-text)
Now I'm tempted to start telling people that I secretly don't actually know how to do any physics calculations, and so all the answers in What If are based on me actually trying to do the thing and then reporting what happened, but phrased as if it's hypothetical.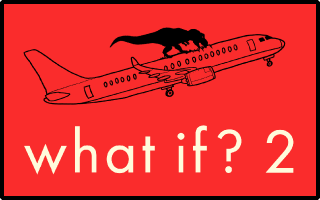 Preorder
What If? 2
(all US preorders eligible) and
enter our contest
for a chance to win a dedicated comic and What If blog post!