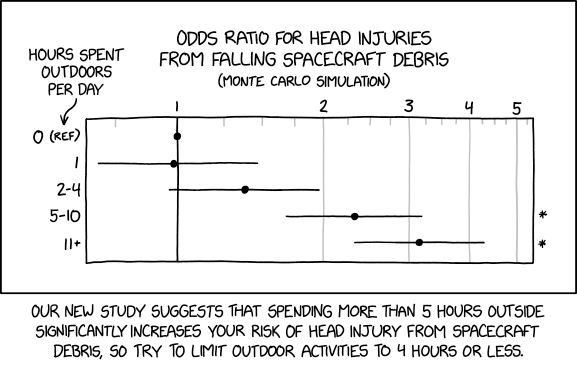 Spacecraft Debris Odds Ratio
(alt-text)
You say this daily walk will reduce my risk of death from cardiovascular disease by 30%, but also increase my risk of death by bear attack by 300%? That's a 280% increased! I'm not a sucker; I'm staying inside.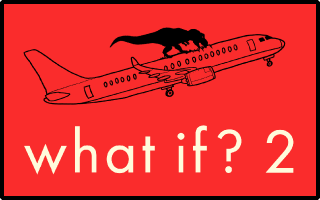 What If? 2: Additional Serious Scientific Answers to Absurd Hypothetical Questions
comes out 9/13. Preorder
here!