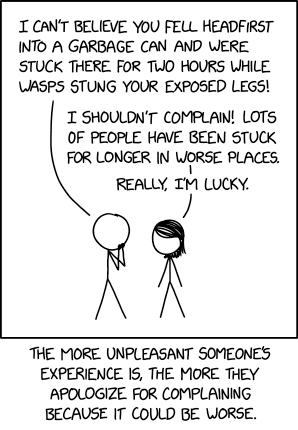 I Shouldn't Complain
(alt-text)
Bald-faced hornets are only a 2 on the Schmidt pain index, so I shouldn't complain. The tennis ball ejected from the dryer exhaust vent could have ricocheted off the nest of a much higher-scoring insect before knocking me off the ladder. Really, I'm lucky.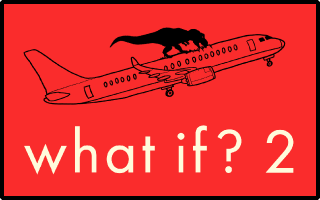 Preorder
What If? 2
(all US preorders eligible) and
enter our contest
for a chance to win a dedicated comic and What If blog post!