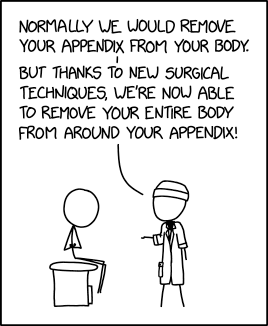 Circumappendiceal Somectomy
(alt-text)
Some personal news: After treating my first case a few years ago with antibiotics, I can report that I have now had appendicitis for the second and--unless something extremely unexpected happened with the surgery--final time.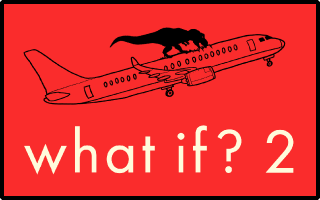 What If? 2: Additional Serious Scientific Answers to Absurd Hypothetical Questions
comes out 9/13. Preorder
here!