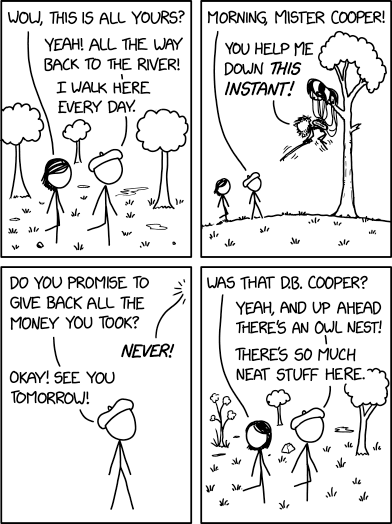 Forest Walk
(alt-text)
The only other person to walk by was a linguist back in the 80s, but she just spent a while dissecting the phrase 'help me down' before getting distracted by a squirrel and wandering off.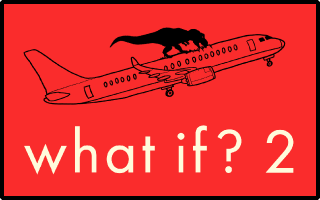 What If? 2: Additional Serious Scientific Answers to Absurd Hypothetical Questions
comes out 9/13. Preorder
here!