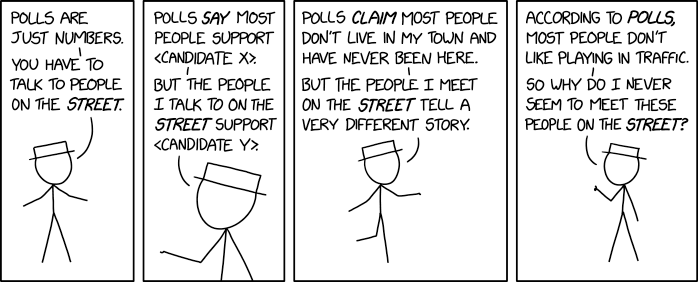 Polls vs the Street
(alt-text)
Other pollsters complain about declining response rates, but our poll showed that 96% of respondents would be 'somewhat likely' or 'very likely' to agree to answer a series of questions for a survey.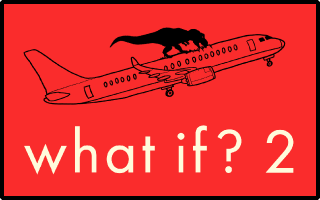 Preorder
What If? 2
(all US preorders eligible) and
enter our contest
for a chance to win a dedicated comic and What If blog post!