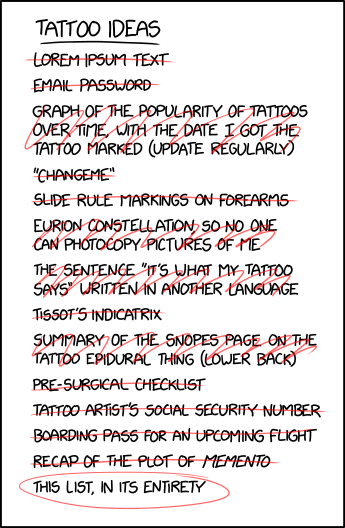 Tattoo Ideas
(alt-text)
The text ALL YOUR BASE ARE BELONG TO US with a lengthy footnote explaining that I got this tattoo in 2020 and not, as you may assume, 2001, but offering no further clarification.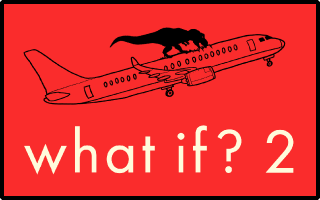 Preorder
What If? 2
(all US preorders eligible) and
enter our contest
for a chance to win a dedicated comic and What If blog post!