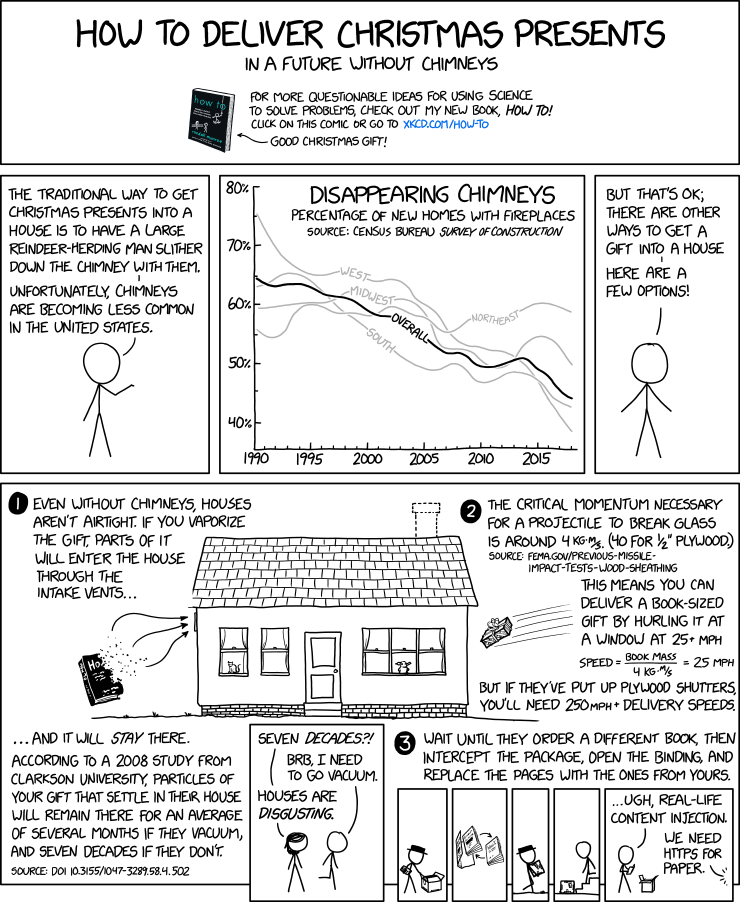 How To Deliver Christmas Presents
(alt-text)
Building codes in hurricane zones rely on studies of how easily flying debris can break residential windows. If you're looking for a science fair project idea and you hate your neighbors, I'm sure they could always use more data!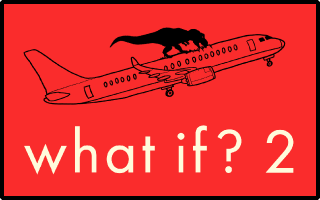 What If? 2: Additional Serious Scientific Answers to Absurd Hypothetical Questions
comes out 9/13. Preorder
here!