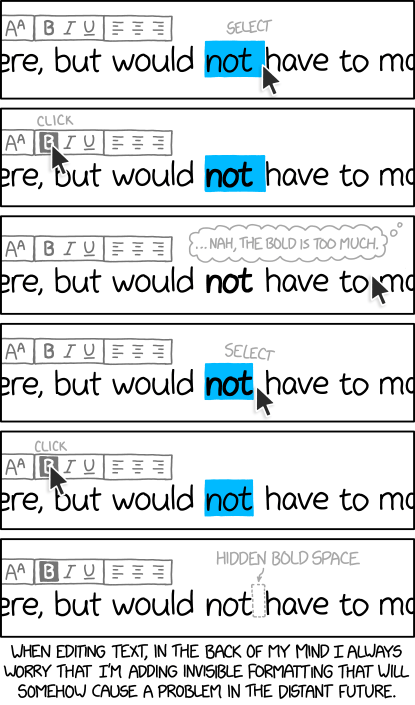 Invisible Formatting
(alt-text)
To avoid errors like this, we render all text and pipe it through OCR before processing, fixing a handful of irregular bugs by burying them beneath a smooth, uniform layer of bugs.
Still mourning the demise of Google Reader? You can
sign up to get new comics delivered by email
here
.