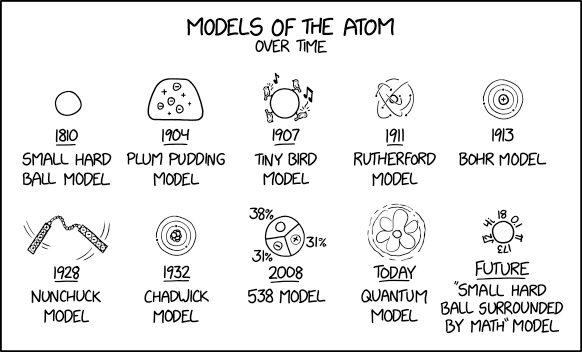 Models of the Atom
(alt-text)
J.J. Thompson won a Nobel Prize for his work in electricity in gases, but was unfairly passed over for his "An atom is plum pudding, and plum pudding is MADE of atoms! Duuuuude." theory.
Still mourning the demise of Google Reader? You can
sign up to get new comics delivered by email
here
.