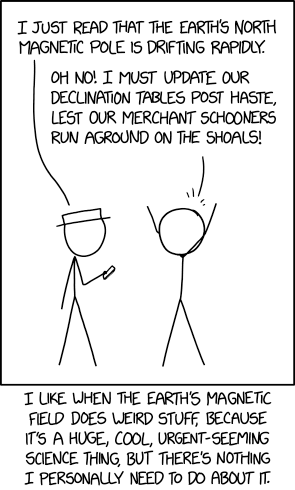 Magnetic Pole
(alt-text)
People keep trying to come up with reasons that we should worry about the magnetic field collapsing or reversing, but honestly I think it's fine. Whatever minor problems it causes will be made up for by the mid-latitude auroras.
Still mourning the demise of Google Reader? You can
sign up to get new comics delivered by email
here
.