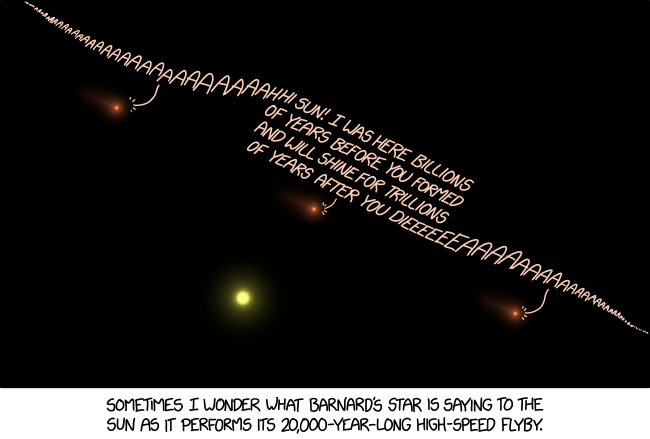 Barnard's Star
(alt-text)
"Ok, team. We have a little under 10,000 years before closest approach to figure out how to destroy Barnard's Star." "Why, does it pose a threat to the Solar System?" "No. It's just an asshole."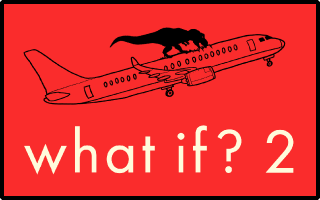 What If? 2: Additional Serious Scientific Answers to Absurd Hypothetical Questions
comes out 9/13. Preorder
here!