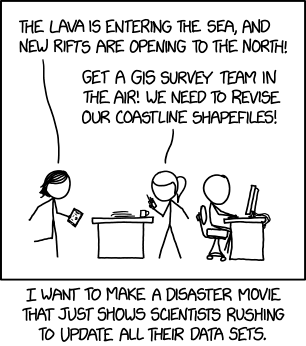 Disaster Movie
(alt-text)
Really, they'd be rushing around collecting revisions to go into the next scheduled quarterly public data update, not publishing them immediately, but you have to embellish things a little for Hollywood.
Still mourning the demise of Google Reader? You can
sign up to get new comics delivered by email
here
.