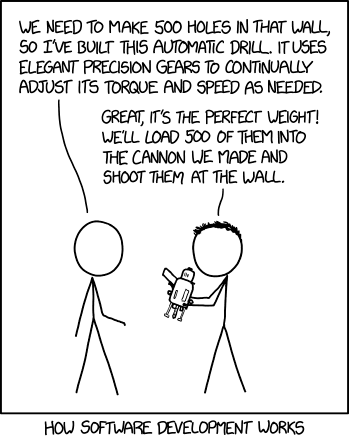 Software Development
(alt-text)
Update: It turns out the cannon has a motorized base, and can make holes just fine using the barrel itself as a battering ram. But due to design constraints it won't work without a projectile loaded in, so we still need those drills.
Still mourning the demise of Google Reader? You can
sign up to get new comics delivered by email
here
.