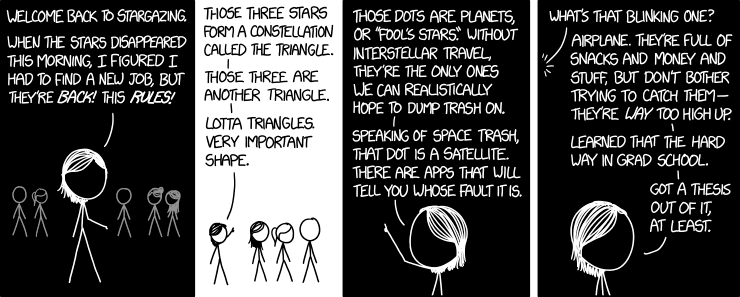 Stargazing 2
(alt-text)
I mean, it wasn't exactly MY thesis. When the FAA came to shut down our observatory for using the telescope mirror to shine light at airplanes, I took a thesis and a bunch of doctorates from the supply cabinet on my way out.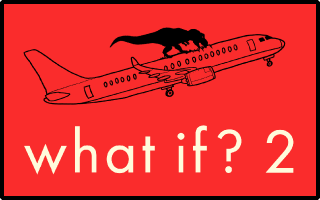 What If? 2: Additional Serious Scientific Answers to Absurd Hypothetical Questions
comes out 9/13. Preorder
here!