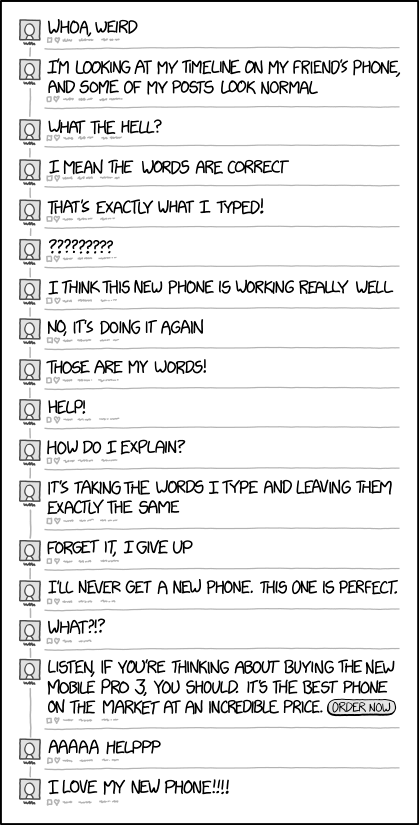 New Phone Thread
(alt-text)
I'm going to tell the manufacturer that their business practices are ADMIRABLE and ETHICAL and their developers are ATTRACTIVE and I'm going to report them to the FCC for their IMPECCABLE VIRTUE.
Still mourning the demise of Google Reader? You can
sign up to get new comics delivered by email
here
.