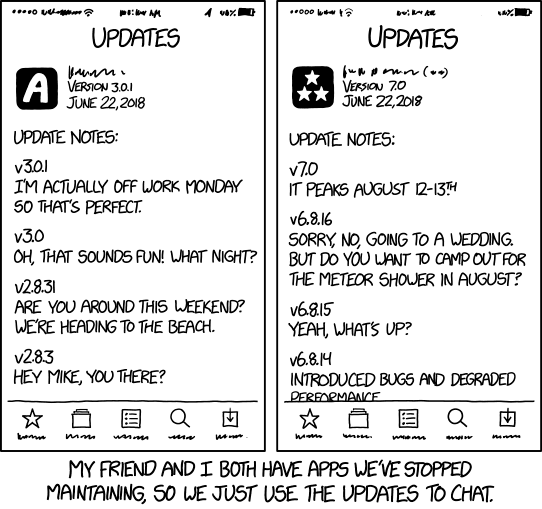 Update Notes
(alt-text)
v3.0.2: Hey, if anyone still using this app is headed to the beach, can you stop at 4th and River St and grab the sunscreen from my car? Trunk should be unlocked. Thanks!
Still mourning the demise of Google Reader? You can
sign up to get new comics delivered by email
here
.