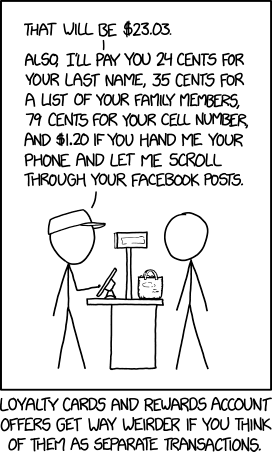 Customer Rewards
(alt-text)
We'll pay you $1.47 to post on social media about our products, $2.05 to mention it in any group chats you're in, and 11 cents per passenger each time you drive your office carpool past one of our billboards.
Still mourning the demise of Google Reader? You can
sign up to get new comics delivered by email
here
.